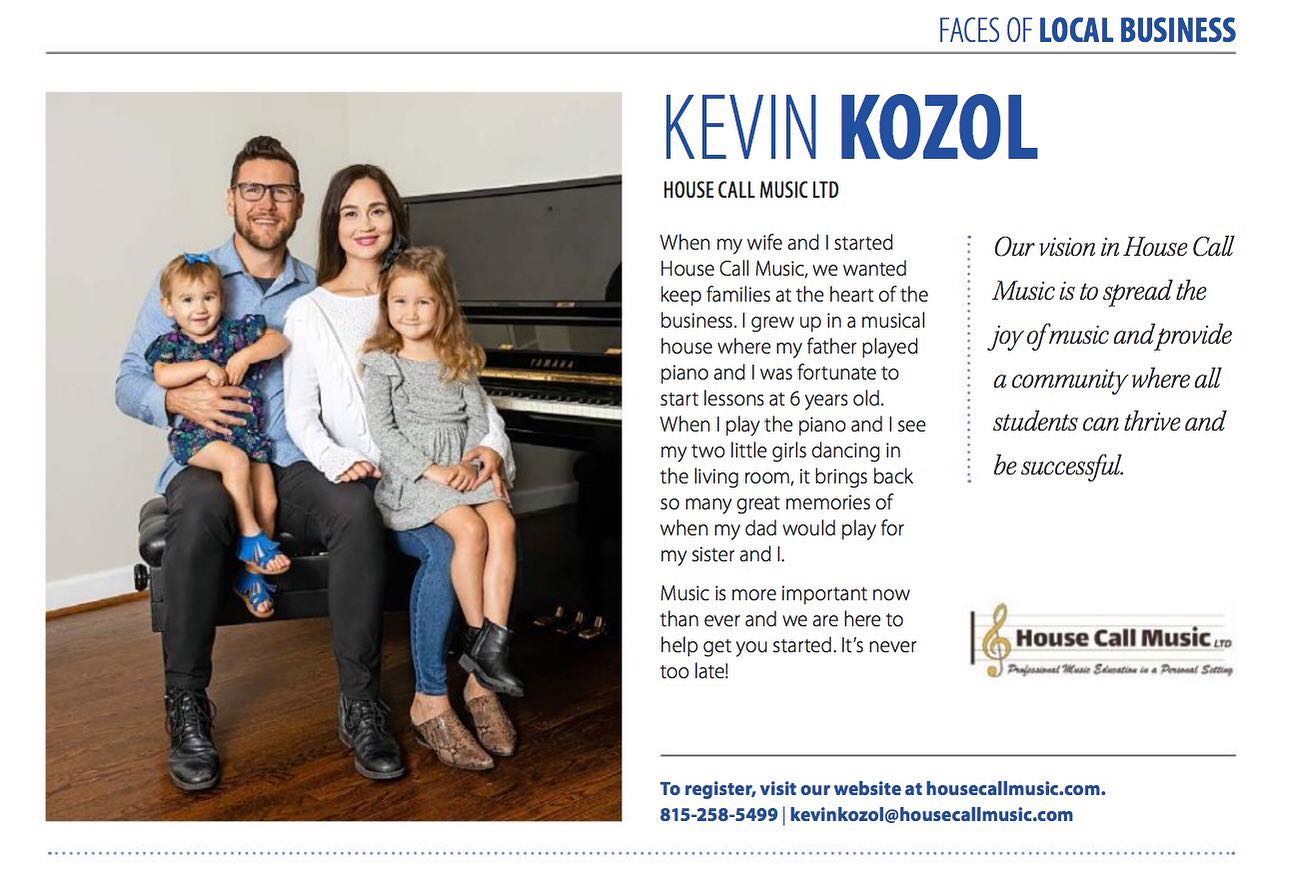 About Us
House Call Music Ltd is a music teaching service in the Chicago and Metro Detroit area that provides high quality lessons in the comfort of your own home.
All instructors of House Call Music have bachelors degrees in music and most have masters degrees and doctorates from some of the finest music programs in the country.
Students of House Call Music will receive one on one music instruction every week and will have the opportunity to perform recitals and attend clinics/workshops given by the faculty or guest clinicians.
Lessons are offered on nearly all instruments to all ages and abilities in classical, jazz, rock, and any other style that the student would like to explore.
House Call Music thrives on excellence and will continue to provide outstanding service for years to come.
What We Offer
Private Lessons, Group Lessons, Virtual Lessons, & more!
Ways to Learn
Choose what works for you
Clients Say
Testimonials
"Kevin of House Call Music has done an amazing job teaching and inspiring our son (both in person and via Zoom lessons!)"
"We've taken lessons for years from Kevin at House Call. He's a great teacher, really supportive of the kids and their music interest. Works with the pieces of music they choose but is still able to guide and instruct so they are learning piano fundamentals. We miss seeing him in person – but the switch to online learning during the pandemic has worked out great! Highly recommend the company!"
"My son has been taking piano with Kevin for years and they still like each other. 🙂 Kevin is so positive and upbeat, motivational and kind. My son likes that Kevin treats him as a fellow musician instead of just a student. Kevin's love for music, especially jazz, has made a lifelong impression on my child. Personally, I love when they are playing duets together when I get to listen in. Beautiful"